Below are the default layout templates for Studio webcasts.
Each can be used as a starting point to create customized templates for your webcasts, or used as-is. These layouts are available for all Studio webcasts across all products.
Layout templates are organized into two categories, Responsive and Paneled. Responsive layouts allow the panels to dynamically adjust based on the size of each user's browser. Paneled layouts allow for increased customization and branding options within the layout.
Accessible Layout Templates
Media Only - Dark Mode
Media Only - Light Mode
Media & Slides - Dark Mode
Media & Slides - Light Mode
Responsive Layout Templates
Audio & Slides

Video & Slides

Video & Slides - Side-by-Side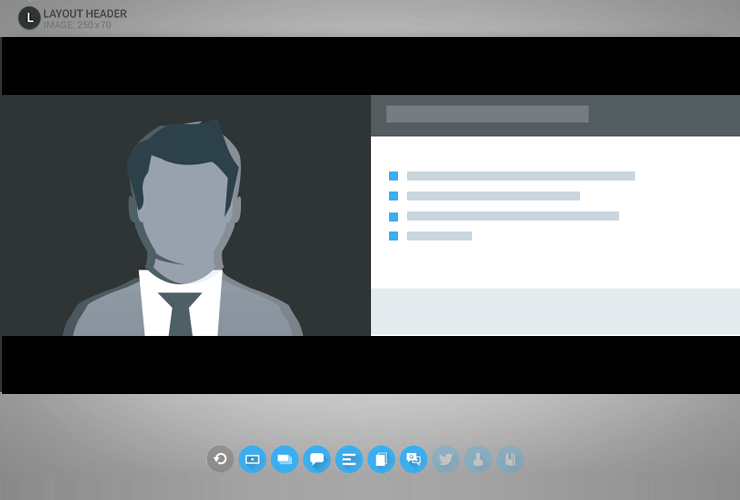 Video Only

Paneled Layout Templates
Audio & Slides

Video & Slides

Video & Chat w/ Tabs